Ok, So I have been really far behind this month on the books that I am looking forward to so I am going to post all of them in one post.
For 10/7 -
Guardian of the Dead by Karen Healey
Release is April 2010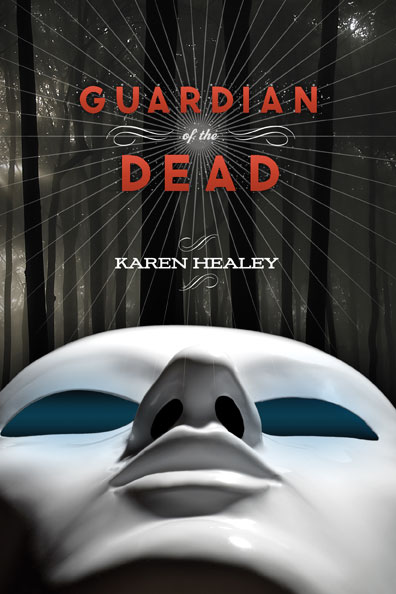 In less than a day I had been harassed, enchanted, shouted at, cried on, and clawed. I'd been cold, scared, dirty, exhausted, hungry, and miserable. And up until now, I'd been mildly impressed with my ability to cope.
At her boarding school in New Zealand, Ellie Spencer is like any ordinary teen: she hangs out with her best friend, Kevin; obsesses over her crush on a mysterious boy; and her biggest worry is her paper deadline. Then everything changes: In the foggy woods near the school, something ancient and deadly is waiting.
For 10/14 Firespell by Chloe Neill Release is January 5, 2010

As the new girl at the elite St. Sophia's boarding school, Lily Parker thinks her classmates are the most monstrous things she'll have to face…

When Lily's guardians decided to send her away to a fancy boarding school in Chicago, she was shocked. So was St. Sophia's. Lily's ultra-rich brat pack classmates think Lily should be the punchline to every joke, and on top of that, she's hearing strange noises and seeing bizarre things in the shadows of the creepy building.

The only thing keeping her sane is her roommate, Scout, but even Scout's a little weird—she keeps disappearing late at night and won't tell Lily where she's been. But when a prank leaves Lily trapped in the catacombs beneath the school, Lily finds Scout running from a real monster.

Scout's a member of a splinter group of rebel teens with unique magical talents, who've sworn to protect the city against demons, vampires, and Reapers, magic users who've been corrupted by their power. And when Lily finds herself in the line of firespell, Scout tells her the truth about her secret life, even though Lily has no powers of her own—at least none that she's discovered yet…
And for 10/21 Harmonic Feedback by Tara Kelly

Tara Kelly's HARMONIC FEEDBACK is about a 16-year old music obsessed, smart-mouthed girl with Asperger's syndrome who starts a band, falls in lust and learns to question what "normal" really means.
Release is May 25, 2010