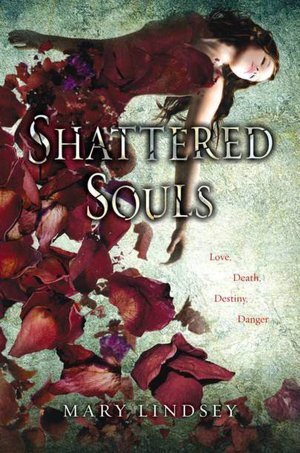 Release Date
- December 6, 2012
Publisher -
Speak/Penguin
Edition -
E-book
Pages -
336
Series -
Souls
Summary - A thrilling debut story of death, love, destiny, and danger

Lenzi hears voices and has visions - gravestones, floods, a boy with steel gray eyes. Her boyfriend, Zak, can't help, and everything keeps getting louder and more intense. Then Lenzi meets Alden, the boy from her dreams, who reveals that she's a reincarnated Speaker - someone who can talk to and help lost souls - and that he has been her Protector for centuries.

Now Lenzi must choose between her life with Zak and the life she is destined to lead with Alden. But time is running out: a malevolent spirit is out to destroy Lenzi, and he will kill her if she doesn't make a decision soon. (Taken from Goodreads)
Review
- Absolutely loved it!
***** SPOILER ALERT*****
There was not a single thing about this book that I did not enjoy! You start off by meeting Lenzi, who is afraid she is going crazy like her father did. He heard voices and ended up committing suicide because of it. Lenzi is afraid that she is headed down the same path when everything starts to change. The voices start getting worse and they start wanting things from her. Then she meets Alden. Sweet amazing Alden, who helps her to come to terms with what she is dealing with and helps her to learn why. And her past. Or should I say many pasts. One of my favorite aspects of the book was the bouncing back and forth between present day and memories of the past.
I loved Lenzi's story. I loved how Alden and her friends were able to show her memories of who she was in her previous lives. How those memories made her make the decisions that she did. I was really hoping that their story would continue, but from what I have read the second book is more of a spin off on the other characters lives. I am not sure yet if I will read it or not. I was so into Lenzi and Aldens story it might be hard for me to get into the others.
I would recommend this to anyone who is into paranormal romance with some historic aspects thrown in there.
Thanks for reading. Hope you enjoyed this review and look forward to more things to come.